Best Cloud Storage App – If you are a photography lover, you will certainly know too well that the internal memory of Android and iOS mobile devices is never enough. If you also make intense use of your smartphone you will surely be one of those people who cannot make the 128 GB of storage memory of the latest smartphones enough. Is this so? Then you should definitely turn to a cloud storage service to store your photos online.
Best Cloud Storage App  – Introduction
Do you agree with me but, not being very expert in the world of the Web, you have no idea which is the best cloud service? Would you also be willing to pay for a subscription, if only you could have unlimited (or almost) unlimited storage space? The solution to your space problems is found in this guide of mine a few lines away from where you are now reading.
5 Best Cloud Storage Apps Of 2020 For Your Smartphones
In today's guide, in fact, I want to talk to you about the main cloud storage services, explaining in detail their most noteworthy features. I will then compare the services for storing files and images on the Internet so that you can choose the one that best suits your needs. Are you ready to start? You will see, I am sure you will find my guide very interesting and you will be anxious to share the information learned with a friend in need of some advice.
Google Drive

The first cloud storage service I want to tell you about is one of the most famous and well-known of all, as it is offered by Google, the Mountain View giant, the same one that created the famous and homonymous search engine.
Do you want to know what are the features of Google Drive? I'll tell you right away in detail. First of all, you need to know that Google Drive offers different storage spaces; the best-known one is completely free and offers the possibility of obtaining up to 15 GB of cloud space.
Alternatively, there is the possibility to purchase the Google One subscription plan: the prices of the latter start from a minimum of 100 GB of online space, at the cost of 1.99 euros per month, up to the possibility of obtaining 30 TB of cloud space, at a cost of € 299.99 per month. There are also some intermediate plans: 200GB at 2.99 euros / month, 2TB at 9.99 euros / month, 10TB at 99.99 euros / month and 20TB at 199.99 euros / month. You can find more information in my tutorial.
Also, keep in mind that Google Drive storage is also used by Google Photos and Gmail; therefore, by purchasing a Google One subscription you will expand the same space that is used for emails and photos uploaded from Google Photos, whose space is unlimited only for uploading high-quality photos with reduced file size. By uploading, however, the photos at the original resolution will use the basic 15 GB of Google Drive.
The strength of Google Drive is certainly the presence of numerous additional tools for the creation and sharing of online documents and the possibility to download the new Backup and Synchronization tool to always have a backup copy of the files on your computer. I told you about it in detail in my guide on how Google Drive works, which I invite you to read to find out more about how Google's cloud storage service works.
Google Drive is also available through a free downloadable application on Android and iOS mobile devices, thus allowing you to access your files even on the move.
Also read: How To Backup All Your WhatsApp Chats On Google Drive?
Dropbox
Historic service for online file storage, Dropbox is just as valid as a cloud service, although it must be borne in mind that it offers only 2 GB of free space when creating an account.
Its subscription plans are decidedly varied, designed to meet different needs: for individual users who need more storage space, there is a subscription to the Plus version that offers 1 TB of space. The price? 9.99 euros with monthly billing or 99.99 euros by paying the entire subscription year in advance.
The preferred target of Dropbox, however, seems to be the corporate one: in fact, multiple tariff plans are available for the teams.
Dropbox Standard: offers the possibility of obtaining 2 TB of cloud space at a cost of 60 euros per month or 600 euros per year. The prices shown, however, refer to the possibility of using the team subscription for up to 5 people. Clearly, the bigger the team, the higher the prices.
Dropbox Advanced: with this subscription the storage space becomes unlimited and the prices go up to 90 euros per month or 900 euros per year. I always refer to teams of up to 5 people.
Dropbox Enterprise: Companies that intend to use Dropbox in a completely unlimited way are required to contact customer support for detailed information on prices related to this business subscription.
Among the most prominent features of Dropbox, there is the presence of a minimal and essential user interface which is therefore immediate as well as easy to use. Do not forget also its tools for collaboration and productivity, including Dropbox Paper, a tool for writing on the Web.
Dropbox is also available as a free app for Android and iOS mobile devices; so you can also access your files via your smartphone or tablet.
If you want to know more about Dropbox, consult my guide dedicated About Dropbox tricks.
You can also see a post about Dropbox alternative if you want.
iCloud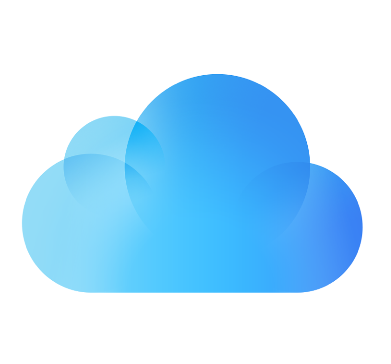 iCloud is the default cloud storage service for Apple users and it is impossible to avoid consuming the few GB of available space if you have one (or more than one) Apple device, even more, if you have in particular the passion for photography.
iCloud space is used for storing photos and documents on iCloud Drive; there are also many iOS and macOS applications that interface with the well-known cloud storage.
As a result, between apps, documents, and photos that sync online, you can easily understand for yourself why 5GB is not enough. Those who make excessive use of their Apple device will soon find themselves forced to choose whether to buy one of these subscription plans or to continue using iCloud for free, freeing up the memory with external backups.
Fortunately for those who want to use this cloud storage service, it is possible to expand as the storage space is consumed, with quite competitive prices.
Related Read: Know Best iCloud Drive Pricing & Configuration
There are in fact different types of subscriptions: the first of all allows you to get up to 50 GB at the price of 0.99 euros per month. Alternatively, you can have 200 GB of online space at the price of 2.99 euros per month and, if space is still not enough, there is the plan that offers 2 TB of cloud space at the price of 9.99 euros per month.
As it is a cloud storage service designed exclusively for Apple users, iCloud is available on iOS, macOS and Windows PC. However, it is not available as an Android application.
pCloud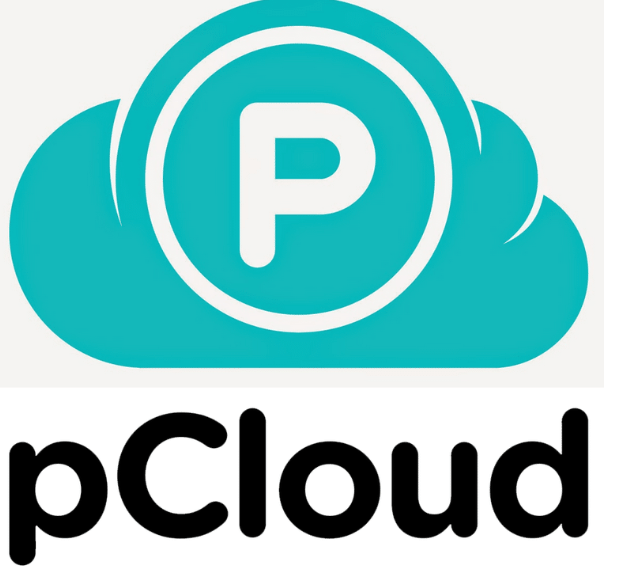 Another solution I want to talk to you about for the online storage of your personal files is pCloud, the new unlimited cloud storage service created by pCloud dedicated to all customers with fixed and mobile residential contracts. The service upon joining presents you with 10 GB FREE cloud storage. You can expand your phone's storage with up to 2 TB with this provider.
With pCloud, the space available is ample and no form of compression is applied to the files: this means that you can back up your photos and videos without altering their original quality. Not just photos: it is possible to upload any other type of file.
You can use the service both via the app for Android and iOS and from a computer via the web panel accessible from any navigation browser. the uploaded files will then be available for viewing on all devices, so you can download and share them at any time.
If you want to deepen this topic, I suggest you consult the official pCloud website or to read a guide on how pCloud works, completely dedicated to this service.
Mega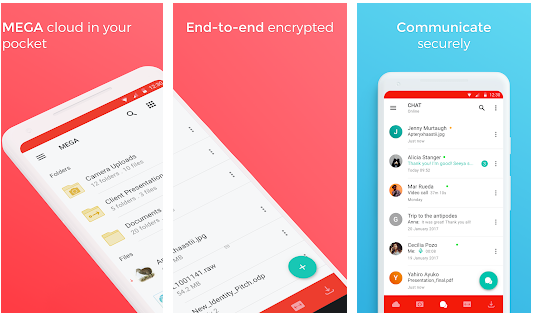 Mega is a cloud storage service by Kim Dotcom, creator of the famous cloud sharing service Megaupload, is the one that immediately offers more free storage space: we are talking about 50 GB initially. Unfortunately, however, the storage space decreases after 30 days, decreasing up to 15 GB.
Unlike the other services, Mega allows you to increase your space for free for a limited period of time, through its Objectives program. It is in fact required to install the application for Android, Windows Phone, and iOS as well as the client for PC MegaSync in order to increase the space up to a maximum of 180 days.
Those who want to get unlimited storage space can subscribe to the service. Prices start at € 4.99 per month for 200 GB (1 TB for transfer) up to € 29.99 per month for 8 TB storage (16 TB for transfer).
Conclusion
Cloud storage is becoming popular these days. This is mostly because it allows you to store a variety of documents and get them whenever and wherever you desire, as long as you've got a system that could access these files.
Perhaps the best part, though, is that your files are not stored locally on your personal computer or mobile device, but rather in the cloud. Obviously, when we mention"the cloud," we are essentially referring to what is for a magic location on the internet where everybody's files are stored, but it is really nothing more than a remote server farm that houses all of your photographs, videos, etc..
It's now up to you to choose the best Cloud Storage App from above mentioned. If you know anything the best of the lot, let us know in the comment section.
Best Cloud Storage App Of 2020

Sahil Shah is B.E passed out. He loves to write and do experiments with online tools, software, and games from last. He is an expert tech writer 10+ years. He is a part-time scientist as well. Eating, and being online at the night is what he usually does.