Are you looking for pending Patna High Court Case Status? It might be status by token number, police station check, or AOR Number?
Here we have mentioned methods to check your pending high court status. The mentioned methods are:
Checking online via the government website
For Police verification go to police Case Status By Police Station
Watch the below video to understand it better
There are many cases pending in Patna high court that can be checked either by case number, token number, aor no, etc. Patna High court is situated in Patna, which is also the capital of Bihar state. It started working way back on 3rd February 1916.
If you are unsure how to verify your criminal or civil case status online, or other information connected to your case, here are the step-by-step guidelines to help you review the full details of your particular case.
How To Check Patna High Court Case Status and Cause List Online: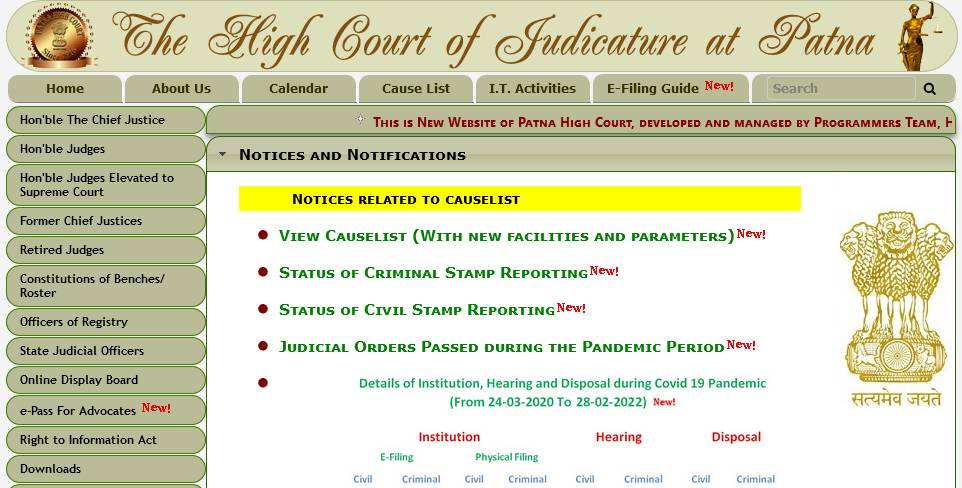 Litigants and advocate can check their individual cases online at patnahighcourt.gov.in by CNR number, respondent name, police station, token No., the petitioner or party name, A.O.R, and mainly case number.
How to Check Patna High Court Case Status Online:
* Visit the official website http://patnahighcourt.gov.in.
* Click on the status of the case at the bottom of the screen.
* Select either the criminal or civil case.
* Enter the case number and the year of the case.
* Click the search button.
Patna High Court Case Status By Police Station
If your case is pending at the police station you can check your status via this link.
Patna High Court Case Status By Token Number
In Case you want to check it through token Number use this link
How to Check Patna High Court Case Status Using Mobile App:
Did you know that you can access your case history with the app called e-Courts Services Mobile which is accessible for Android mobile phones and iOS devices such as iPhones and iPad?
The eCourts mobile application provides complete details about the case from beginning to finish. You can search for judge order, cause daily lists bail status, the Police station, and status of the application.
If you're an Android phone user, it is possible to install the application through Google Play Store or if you're operating your iPhone or iPad, you are able to install the application from the Apple App Store.
How do I check the validity of the CNR Number?
After downloading the application, please open it and search your case using your CNR number.
* CNR number is a unique 16-digit number assigned to every case by the courts.
* If you know your CNR number, just type it into"Search" or the "Search" icon.
If you don't have your CNR number, then you should also look up the status of your case by its number. the file number or FIR Police station, Advocate, or party name.
We have already mentioned how you can check the status with police station FIR No.
How to Check Patna High Court Cause List Online?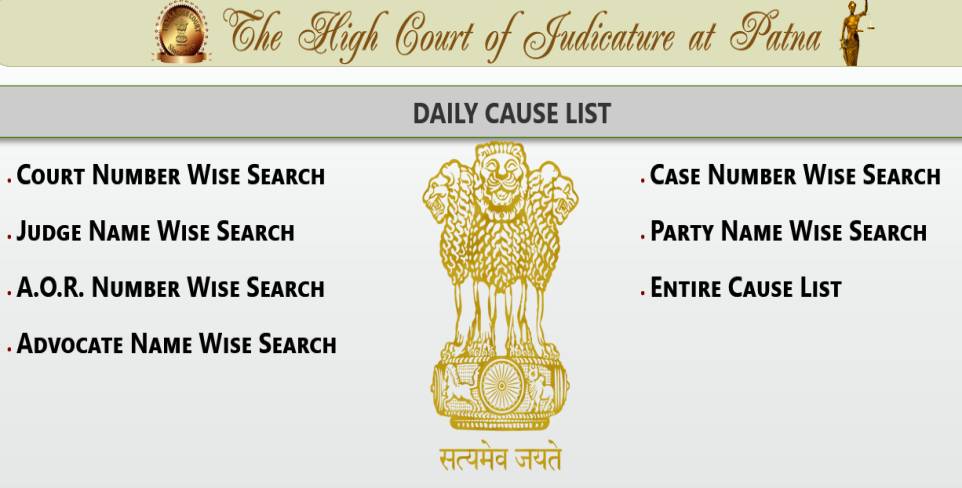 Visit the official website of Patna's daily cause list.
Click the causes listing at the very top.
Choose your High Court or NIC website.
You can refer to the monthly list of causes or the daily causes list.
Choose any option and hit submit.
Status Regarding Number of e-Passes Generated
If you want to check the status of e-passes generated visit this link.
Important Information:
Court Name: The High Court of Patna
Location: Patna, Bihar
Website: http://patnahighcourt.gov.in
Address: Veerchand Patel Road Area, Patna-800001, Bihar, India
Check Out This Video To Understand it Better:
Conclusion:
Thus, by the above-mentioned methods, you can check your Patna high court status with ease on the internet.

Sahil Shah is B.E passed out. He loves to write and do experiments with online tools, software, and games. He is an expert tech writer for 10+ years. He is a part-time scientist as well. Eating, and being online at night is what he usually does.