AdwCleaner is a free tool created by Xplode which aims to remove adware (advertising programs), PUP / LPIS (PUPs) toolbars (toolbars grafted to the browser) and the hijackers (diversion of the start page the browser). Among the programs that can be removed by AdwCleaner is note Delta Search, Qvo6, Hola Search, Yontoo, searchqu Iminent, Snap.do are among those who downloads with some programs very often. It has a search mode and a suppression mode. It simply uninstalls with "Uninstall" button in the interface.
PS.  Some antivirus considered AdwCleaner, false positive and quarantined.
AdwCleaner works as follows:
Once launched, you will be able to find unwanted programs by clicking on [Scanner] (Warning, do a search will not disinfect anything, but you will be able to view the report that you provide) . You might need to host this report if you want that "experts" you support. (The report is in your local disk C> AdwCleaner folder and is called AdwCleaner [S0]. Txt). To remove unwanted programs, click [Clean] and wait time of the scan. AdwCleaner will remove malware and other unnecessary software / PUPs.
Languages:
The tool is available in English, French and other languages. It adapts to the language of the operating system.
Compatibility
ADWC is compatible with Windows XP / Vista / W7 and W8 32 and 64 bits. This tool is evolving and regularly updated. It is strongly recommended that you it [Uninstall] after use.
How To Download AdwCleaner For PC:
To download adwcleaner on your PC you just need to download the exe. file from belows download button.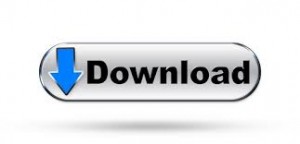 After download install it in your pc and remove all the Trojans or unwanted malwares.

Sahil Shah is B.E passed out. He loves to write and do experiments with online tools, software, and games. He is an expert tech writer for 10+ years. He is a part-time scientist as well. Eating, and being online at night is what he usually does.