Can you imagine moving the look of your smartphone to your computer screen? With Android Skin Pack you can do, and enjoy buttons, icons and visual features of the latest version of Android, Jelly Bean.
Windows 7 is one of the most popular Windows systems, among other things, for its extensive customization options. They based this skin pack, it takes a complete change icons, toolbar, desktop, screen, windows … in the style of what you might find in a new Android smartphone. Of course, only a visual change , and your PC will run under Windows … disguise.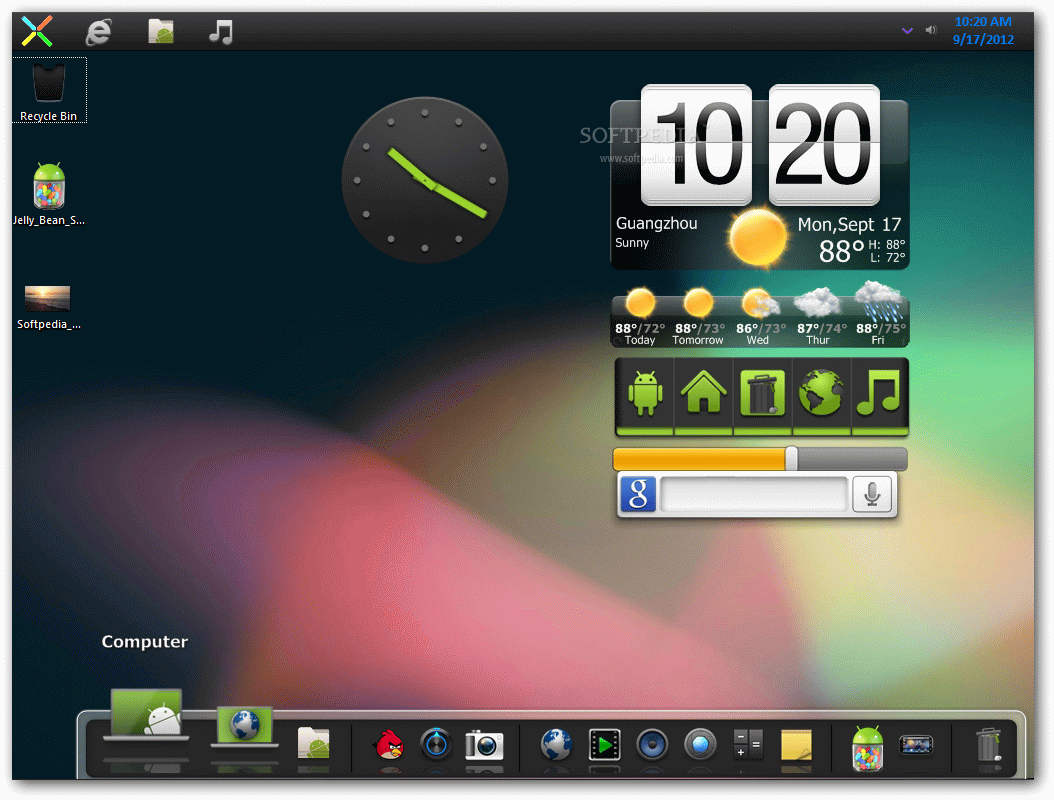 A warning: if you installed before this some other skin pack, you have to uninstall it and restart the computer before installing this. In addition, the installation menu skin pack, you can select or deselect those options that pose risk to the stability of the system, such as changing the boot screen.
If you want to customize your computer in an original way, with Android Skin Pack you can convert a desktop in the latest smartphone or tablet.
Get Android Skin Pack 4.0 [Full Customization Windows]

Sahil Shah is B.E passed out. He loves to write and do experiments with online tools, software, and games. He is an expert tech writer for 10+ years. He is a part-time scientist as well. Eating, and being online at night is what he usually does.