VirtualDub is a compact and high-quality video editor with an intuitive user interface that contains a large number of audio and video filters, allowing you to produce high-quality remastered necessary data. One of the major advantages of the program is the ability to perform many functions without recompression data. Can be used for simple linear operations over video.
VirtualDub can use the built-in filters or plug-ins third-party developers. Special plug made ​​it possible to work with VirtualDub vob-files (DVD-movies) and format MPEG2, simplifying work with these formats – no need to use a separate program (previously it was necessary to use VirtualDub-MPEG2). VirtualDub also allows to converting MPEG-1, 24-bit AVI. In addition, the advantage of Virtual Dub is the principle mode "of the source file to the destination file", without the need to create a project file.
VirtualDub – a free utility allows you to capture, editing and video editing. Program capture Virtual Dub able to handle video files larger than 2 Gb.
Key Features Of VirtualDub:
– The program supports distributed work on multiple computers in a network.
– Supports work with large files (more than 2 Gb).
– Allows batch processing.
– Supports multiple audio tracks.
– Cutting video and audio keyframe.
– Video merge and sound provided by the same method of coding fragments.
– Separation of audio and video in different files.
– Separate processing of video and audio.
– Separation and connection AVI files.
– Changing sound delay.
– Changing the number of video frames per second (video accelerates / decelerates, the speed of sound remains unchanged – desync).
– Convert video from one format to another.
– Reducing the size of video files.
– Supports connection video with sound from external files for .wav, .avi, .divx, .mpg, .mpv, .mpeg, .dat, .m1v, .avs, .mp3, .w64 .vdr, (but does not work with the format .asf).
– When you connect the appropriate plug-in also supports file formats .3gp, .mp4, .wma, .mov, .pvn, .wmv, .fli .flv, .flc.
Unlike many similar editors, Virtual Dub has several key features. First, the user is given full control over the work produced on compression and re compression video. Secondly, low CPU load provides more than the other editors speed.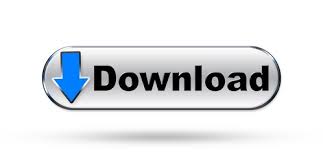 Sahil Shah is B.E passed out. He loves to write and do experiments with online tools, software, and games. He is an expert tech writer for 10+ years. He is a part-time scientist as well. Eating, and being online at night is what he usually does.