Download Gmail For Android With Improved Interface
The email application Gmail has just received a new update for tablets and smartphones that use the Android operating system.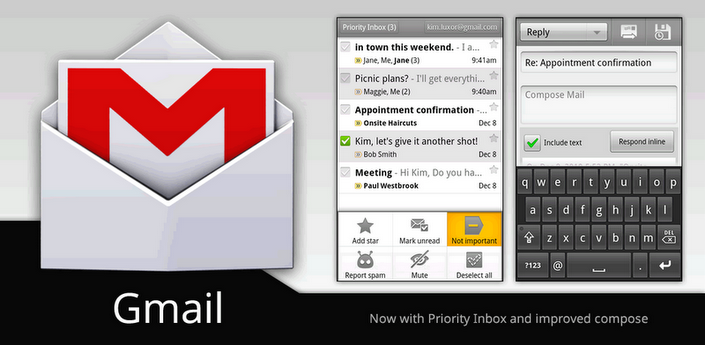 In this new version, whose main goal is to enhance the experience on Android devices. You can see an improvement in the interface and removed some stability issues that some users were reporting.
Also, you can see a marked improvement in the administration of the attachments and integration with Google Drive and visualization, it is noteworthy that it has also made an optimization of the notifications bar for Android 4.1 Jelly Bean and faster when you manage tags.
To access this update can do so via the Web by using Google Play or on the same phone.

Download: Gmail For Android
Price: Free
Category: Communication
Rating: 9.8