These experts initially faced considerable difficulties in earlier stages; Steve Jobs was banished from his company, Elon was harassed by fellow students in the childhood, Evan was mocked at his idea, Before starting company Michael worked as a waiter at the age of 9, Mark's Facebook idea was deemed inappropriate.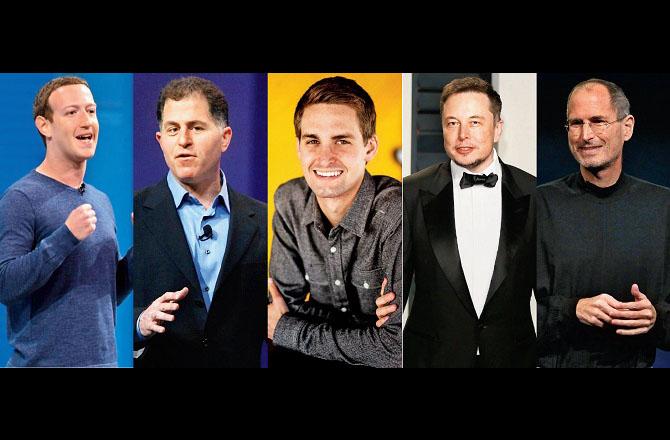 So Meet these unique and important personalities of today's Cutting Edge Technology
In the last few decades, there have been many important developments in the field of technology. Such devices have been introduced in the market that no one could have thought of in the decades of 1, 2 and 3. But in every age, some people are passionate about giving something better to the world through their intelligence, ability, hard work, and dedication. Given this idea, James Watt built a steam-powered engine in 1776, and Graham Bell telephoned the world in 1876. Due to the technology, it is possible that after reaching the moon, man is now trying to set foot on Mars. Today you will see technology everywhere. Smartphones have become a necessity for everyone. It has eliminated the need for many things, such as no longer needing a separate clock to see time and set alarms, no calendar to see the history, the camera now switched to a smartphone. One can now use a Smartphone for the internet instead of using a Laptop and computer. There are many other things whose needs and usage have eliminated or greatly reduced by the smartphone. There has been a tremendous revolution in the field of technology since then, and many things have been invented. This article, however, the most important inventors and their inventions are being told. These people recognized their potential at an early age and since then wanted to do something better for the world. Read about them.
Steve Jobs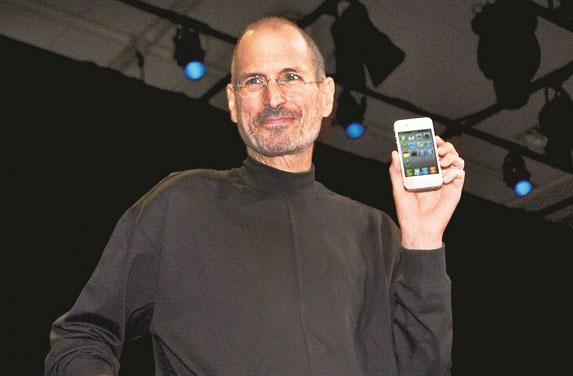 Steve Jobs was born on 24 February 1955 and died on October 5th, 2011. His name is very important in the list of advanced technology makers. Steve was one of the founders of Apple Inc., the world's largest technology company. He was also the inventor. He made many important things like the MacBook, iPod, iPhone, and Apple Cloud. All of their accessories were considered expensive but safe. Each product he created was unique and different. Interestingly, he was expelled from the company despite being the founder of Apple, after which he founded a new company, Next Computer. The company became so popular within a few years that Apple had bought it, and thus Steve Jobs reunited with Apple.
Elon Musk
Elon Musk was born in South Africa on June 9th. He is an engineer and technology entrepreneur. He has citizenship of 3 countries (Canada, USA, and South Africa). Elon is the designer, engineer & CEO of SpaceX. Elon is the man behind the development of a fully electric car, reusable rockets, and many other revolutionary projects. He is also chairman of Solar City and founder of PayPal and Zip-1. Elon has introduced a new conceptual transportation system called HyperLoop, which will make traveling around the world much easier after its success. According to data from January 1, their assets were worth $ 5.9 billion in January. He is the 19th richest person in the world. In childhood, he was quite shy. The boys in the class used to bother them very much. He wrote a computer game at 12 years age and sold to a computer magazine at 500$.
Evan Spiegel

Evan Spiegel is a French-American businessman and CEO and co-founder of the famous social media company Snap Chat Inc. He started snapchat with Bobby Murphy and Reggie Brown. This app he created while studying at Stanford University. But after completing his education, he worked hard on it and launched it worldwide. In 2015, he was given the title of the youngest richest person in the world. Ivan studied art and design. He was ridiculed by his classmates when he introduced his idea for Snapchat, but today he is the CEO of a big technology company.
Michael Dell
Michael Dell is an American businessman. He is the founder and CEO of Dell Technologies. Dell is one of the world's largest technology companies. He is the 27th richest person in the world. He bought his first calculator at the age of 7 and since then has been attracted to computers and technology. At the age of 12, he has been given an Apple Computer. He separated all of its parts and saw how it worked. After that, he learned how to build a computer and then founded his own company. The important thing was that he made the computer according to the needs and demands of the customers. Because of this, the Dell company became famous in a very short time.
Mark Zuckerberg

Mark Zuckerberg is a computer internet expert. He is one of the founders of the famous social media company Facebook. He is currently the CEO and Chairman of Facebook. He studied at Harvard University, where he presented Facebook as a project. After completing his education, he made Facebook a regular social media platform and today he has so many users that if Facebook is to be made a country by population then it is the third-largest country in the world. Has purchased and refined many technology companies such as WhatsApp and Instagram.
5 Famous Technologist Of Modern World

Sahil Shah is B.E passed out. He loves to write and do experiments with online tools, software, and games. He is an expert tech writer for 10+ years. He is a part-time scientist as well. Eating, and being online at night is what he usually does.

Sahil Shah is B.E passed out. He loves to write and do experiments with online tools, software, and games. He is an expert tech writer for 10+ years. He is a part-time scientist as well. Eating, and being online at night is what he usually does.