WinSCP – Free FTP Software
WinSCP – Free FTP Software
Many of us uses FTP software on daily basis. FTP actually stand for "File Transfer Protocol". FTP is a useful tool for webmasters or owners of the website to upload or download web content (HTML, graphic, sql backup file, website statistic, etc) to the server . They have ability to support FTP client, upload resume broken uploads, file and directory, and more.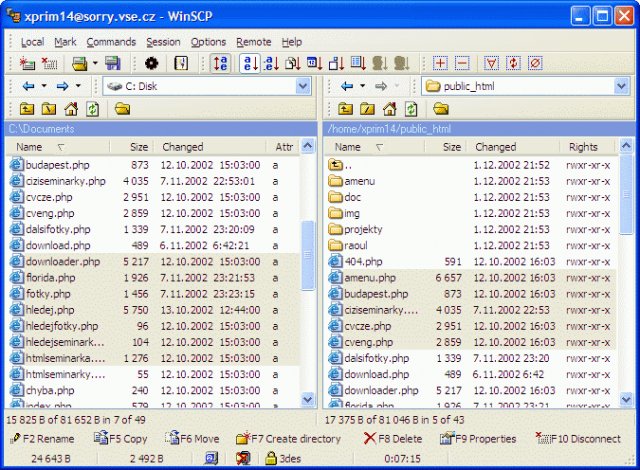 WinSCP offers stock options to exchange files with your ftp server and some advanced features despite its of free nature. You can manage all your accounts with your list of common ftps. It lets you drag and drop files directly to FTP, glue and even lists of files summarize transactions. Its very similar to Filezilla FTP program, not in all means though. WinSCP actually uses Secure Shell (SSH) technology, which make safe copying of files between a local and a remote PC through FTP. It can be used with windows.
In short, a good option for the managing your FTPs. Unlike any other similar software, this software is 100% freeware, no charge, no banners, no spyware.
Download WinSCP – Free FTP Software